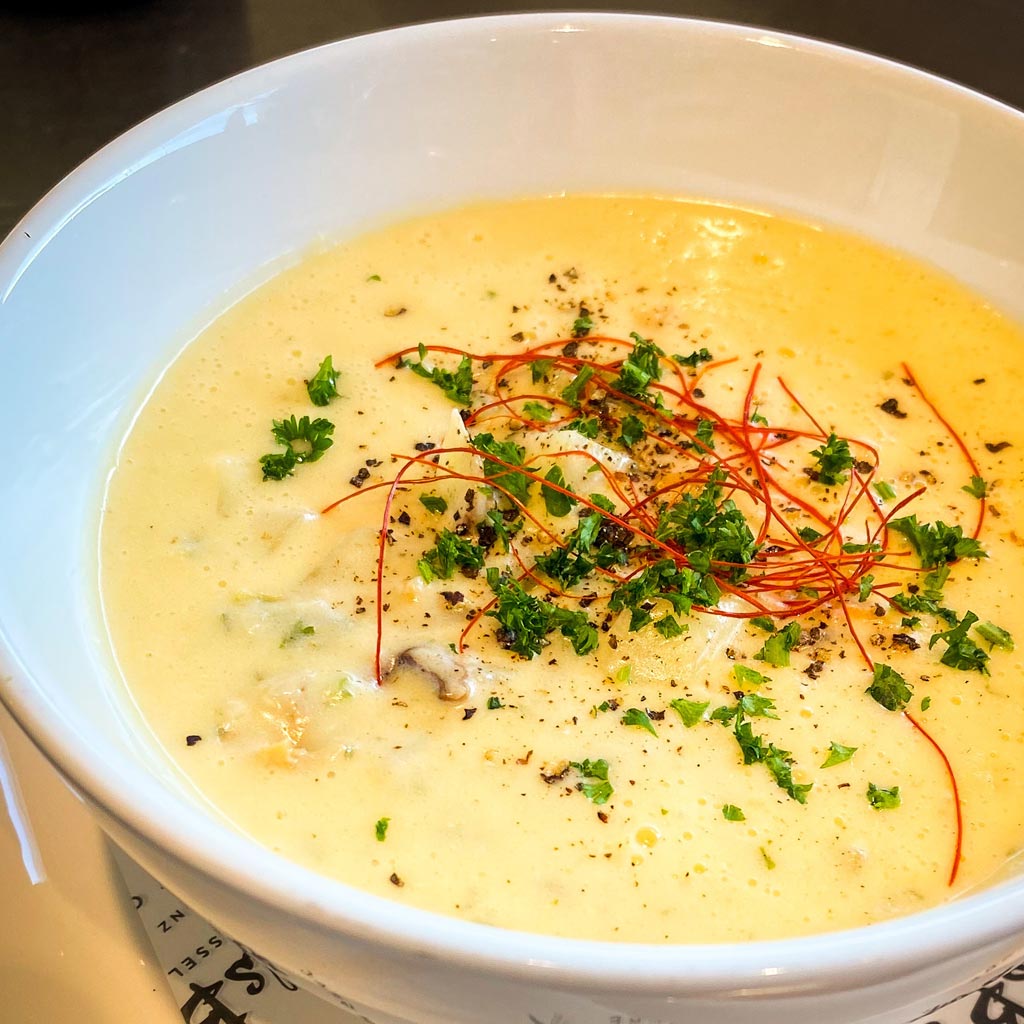 Creamy NZ Greenshell™ Mussels & Fish Chowder
INGREDIENTS
•  1 kg fresh live mussels
• 1 onion, chopped
•  ½ leek, chopped (reserve green part)
•  50 g butter
•  2 potatoes, chopped into 1 cm cubes
•  500 ml cream
•  ¼ c white wine
•  Pinch white pepper
•  2 fillets fresh gurnard (or other white fish), chopped into cubes
•  1 Tbs parsley, finely chopped
•  75 g butter
•  3 tbs flour
METHOD
In a large pot, sauté the onion, leek, and celery with the butter on a low heat until soft.
While the onion mixture is cooking, steam open the mussels by placing a large pot on a high heat and adding the mussels, wine and leek greens. Place a lid on top and cook for 5 min or until the mussels open. Remove from heat then strain the mussels, reserving the stock. Take the mussel meat out of the shells and chop into small chunks then set aside.
Add the mussel stock to the onion mixture. Add the potatoes and bring to the boil. When the potatoes are almost cooked, add the cream and bring to a simmer.
In a small pot, make a roux by melting the butter and mixing in the flour until a crumbly paste is formed. Stir the roux through the simmering pot to thicken the chowder.
Add the fish and allow to cook for 5 min. Remove from heat and stir in the chopped mussels and parsley. Add salt and pepper to taste.
Serve with warm crusty bread and a dash of fresh parsley.