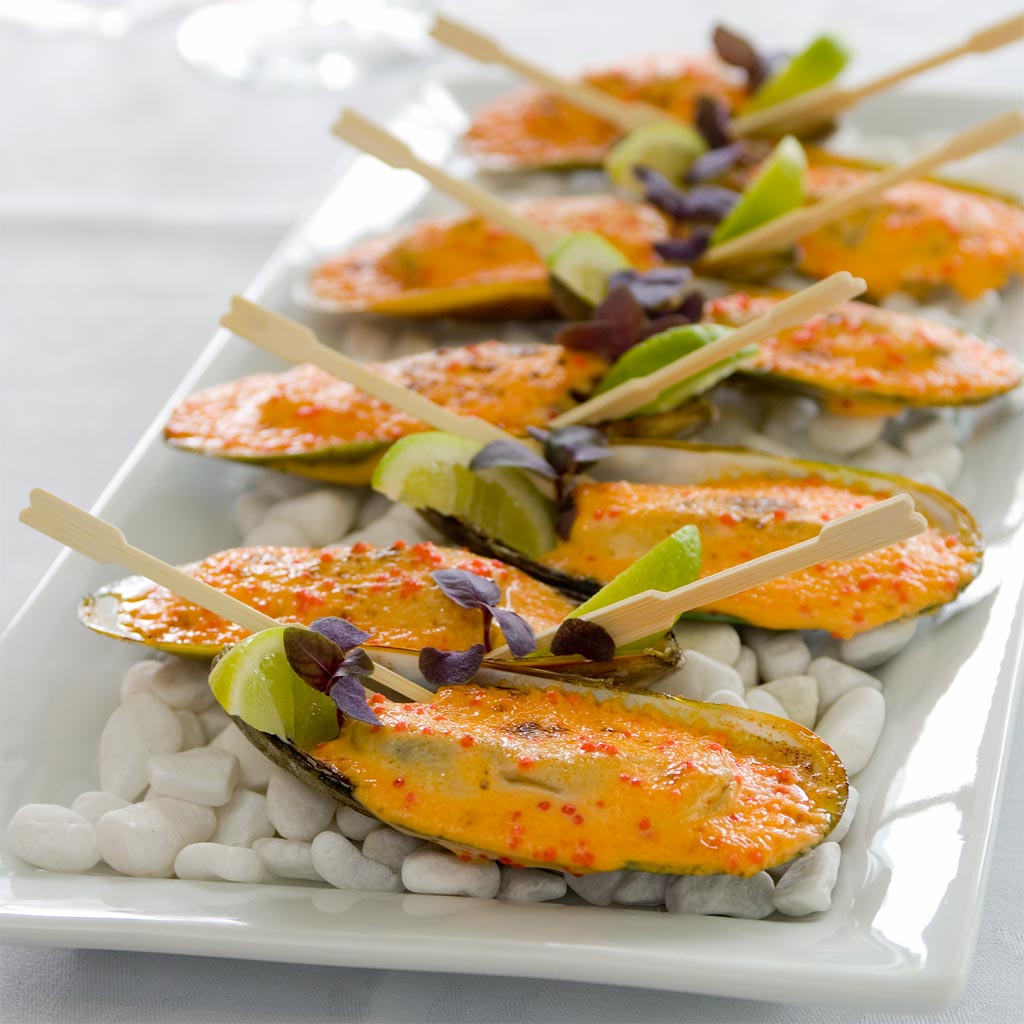 NZ Greenshell™ mussels with dynamite sauce
INGREDIENTS
2 dozen fresh live mussels

3/4 cup Kewpie mayonnaise (Japanese mayo)

1 teaspoon sriracha (chilli sauce)
1 tablespoon flying fish roe (tobiko)
METHOD
Pre-heat your broiler/grill to 180 °C / 350 °F.
To prepare the sauce combine the kewpie mayonnaise and Sriracha. Taste here. For a hotter sauce, add a little more Sriracha. For a milder sauce, add a few squirts of Kewpie mayo. Add the flying fish roe and stir slowly to distribute evenly into the sauce.
Raw shuck the mussels using a blunt, flexible knife. Leave on half shell.
Spoon the sauce over each mussel. Allow just enough to cover the meat completely. Place the mussels under the broiler/grill to cook. Check frequently and rotate the tray occasionally to even out the browning and compensate for hot spots.
Cook until the sauce bubbles and turns golden brown with a few dark spots forming. The total cooking time should not exceed 15 minutes. Serve immediately.