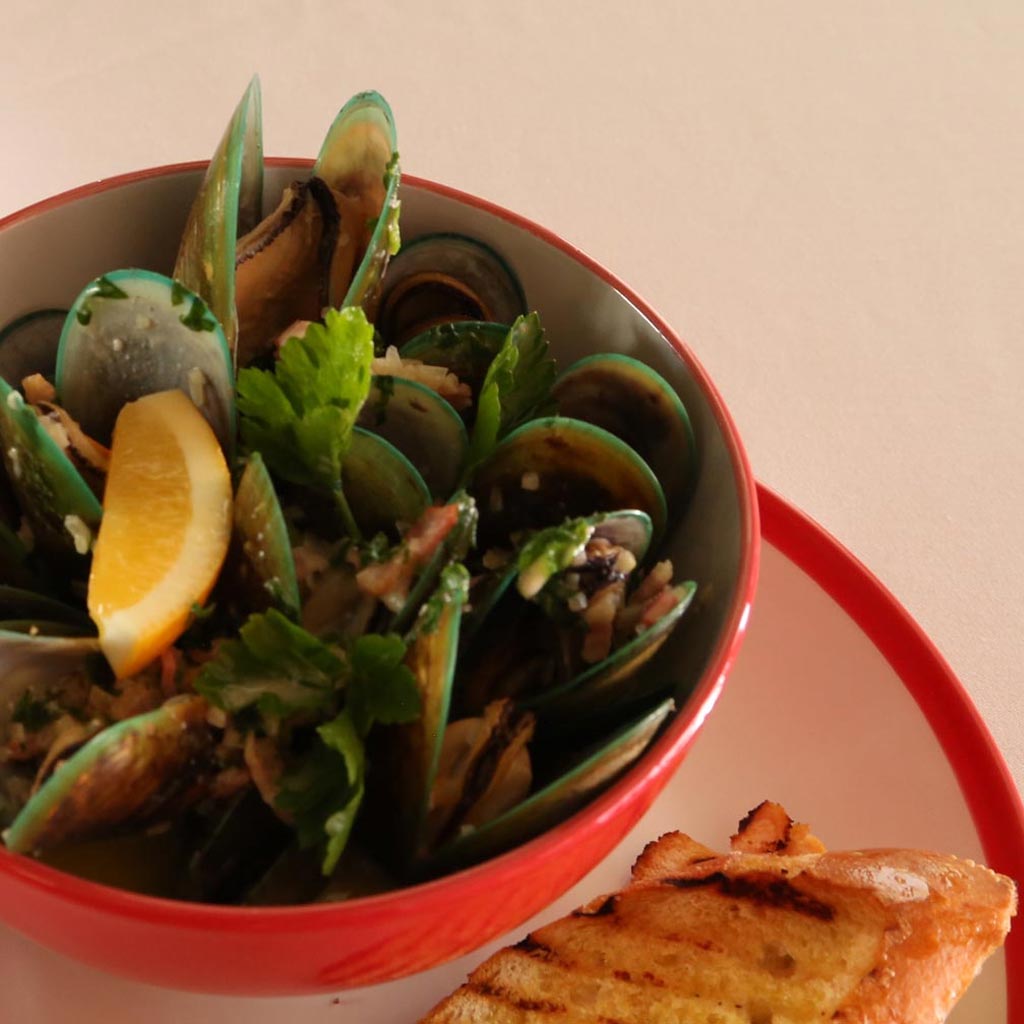 Steamed NZ Greenshell™ mussels with white wine, celery, bacon and cream
INGREDIENTS
2.7 kg fresh live mussels (scrubbed & debearded, just before cooking)
150g butter
150g bacon, very small dice
2 shallots, thinly sliced
1 celery stick, thinly sliced
3 garlic cloves, finely sliced
4 sprigs of thyme, chopped
400ml dry white wine
200ml cream
3 Tbsp. parsley, chopped
Salt & pepper
Lemon wedges to garnish
METHOD
Heat the butter in a large pot over medium high heat. Once melted, add the bacon and cook gently for 5-6 minutes until lightly golden. Add the shallots, celery, garlic and thyme and cook for another 4 minutes until softened.
Raise the heat to high, add the white wine and bring to a boil. Season with salt and pepper.
Add the mussels. Cover with a tight fitting lid and cook for about 4-6 minutes, shaking the pot regularly.
With a slotted spoon, remove the opened mussels and place in a clean bowl and keep warm.
Quickly reduce the cooking liquid by half, then add the cream. Bring to a boil and simmer until lightly thickened.
Stir through the chopped parsley.
Divide the mussels into four serving bowls and spoon over the cooking juices.   Garnish with lemon wedges and serve.