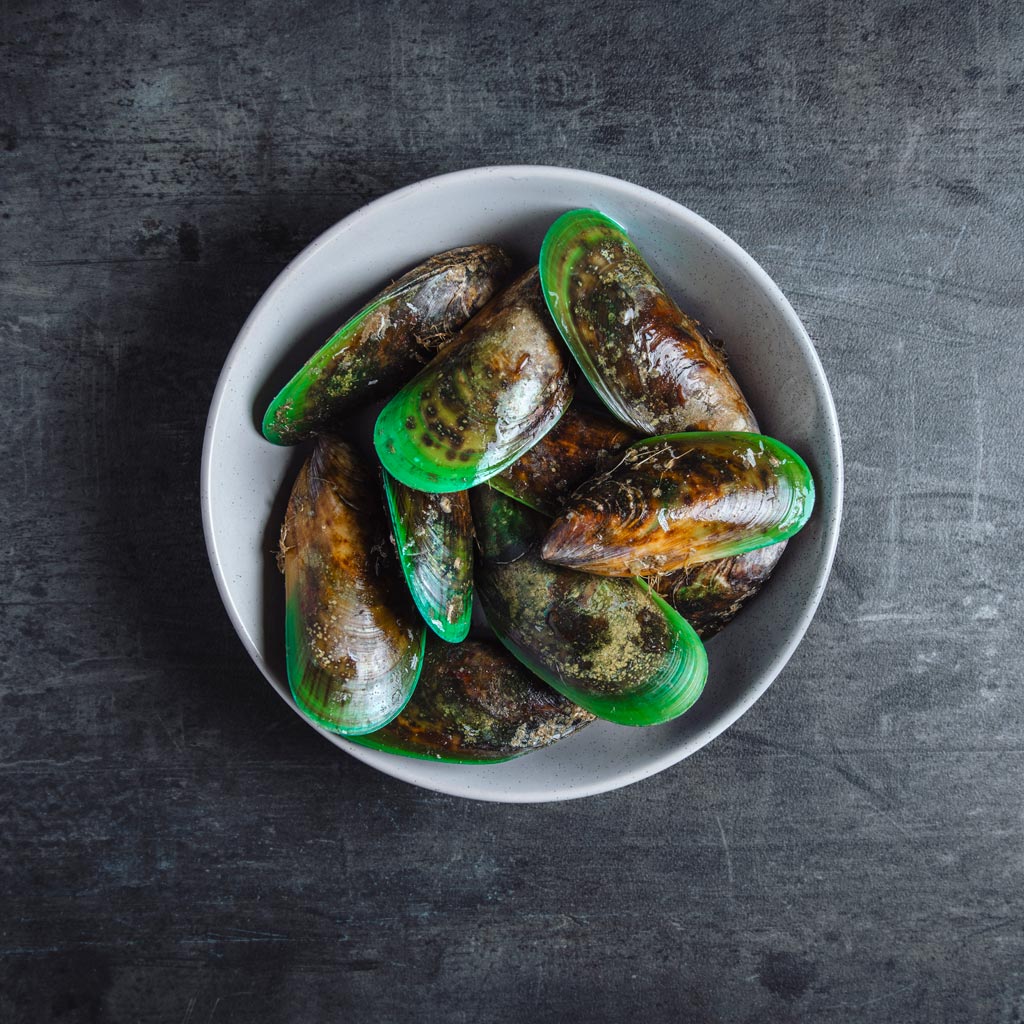 Greenshell™ Mussels are harvested three times a week from our mussel farms in the Marlborough Sounds (we also work with other farms to ensure availability) and delivered into Mills Bay Mussels packhouse in Havelock.
Delivered the day after harvest, the mussels are run on a belt and hand-graded to remove cracked, broken and blue mussels. The mussels are packed into cardboard boxes or poly bins with ice then freighted overnight to reach our customers the following day.
We also offer Fresh Live Gourmet Mussels (smaller size, whole/in shell).
7-day shelf life from harvest. Click here for wholesale mussel care instructions.
CTN SIZE: 5 kg, 10 kg, 15 kg, 20 kg
Orders must be placed no later than:
7 am Monday for delivery Tuesday
7 am Wednesday for delivery Thursday
7 am Thursday for delivery Friday
Prices are dependent on the order weight and your delivery location.